Ralph Lauren Home
Barrett Knurled Boom-Arm Desk Light
Added to Wishlist
Sign in to create lists and save all your lists for longer than 30 days.
Sign in / register
This product is available for purchase through our home showrooms. If you are interested in making a purchase, please submit a request for more information via the request info option below.
STREAMLINED MODERNITY
Inspired by the utilitarian textures found in industrial design, the Barrett boom-arm desk light features a knurled, diamond-shaped pattern embossed into the solid brass stem. Equipped with dedicated LED, the contemporary silhouette has a built-in dimmer switch and an adjustable arm, allowing for the precise positioning of light.
Dimensions
Details
Dimensions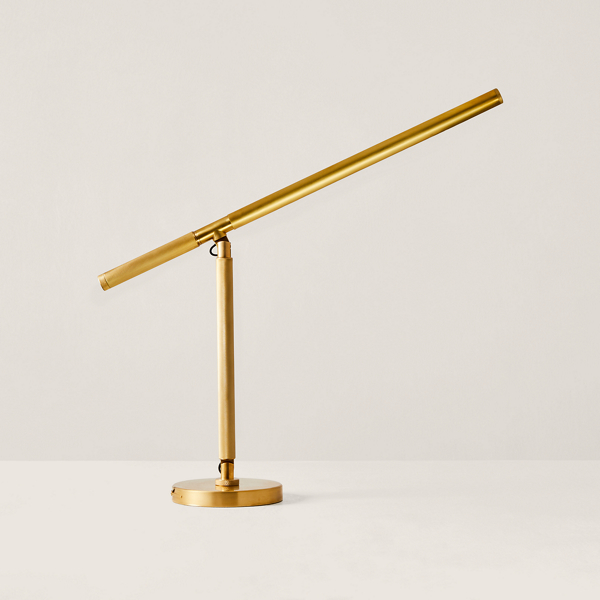 Product
Overall Dimensions

17-30" H x 9" W x 36" D

43.2cm - 76.2cm H x 22.9cm W x 91.4cm D

Base

9" Round

22.9cm Round

Extension

36"

91.4cm

Weight

20 lbs.

9kg