Ralph Lauren Home
Allen Grande Flush Mount
Added to Wishlist
Sign in to create lists and save all your lists for longer than 30 days.
Sign in / register
This product is available for purchase through our home showrooms. If you are interested in making a purchase, please submit a request for more information via the request info option below.
LUMINOUS RIBBED GLASS
Expertly crafted from solid brass and outfitted with a glass diffuser, the Allen grande flush mount is defined by its signature Art Deco‑inspired glass rod with linear ribbing, which is designed to catch light beautifully and create the perfect ambiance when illuminated.
Dimensions
Details
Dimensions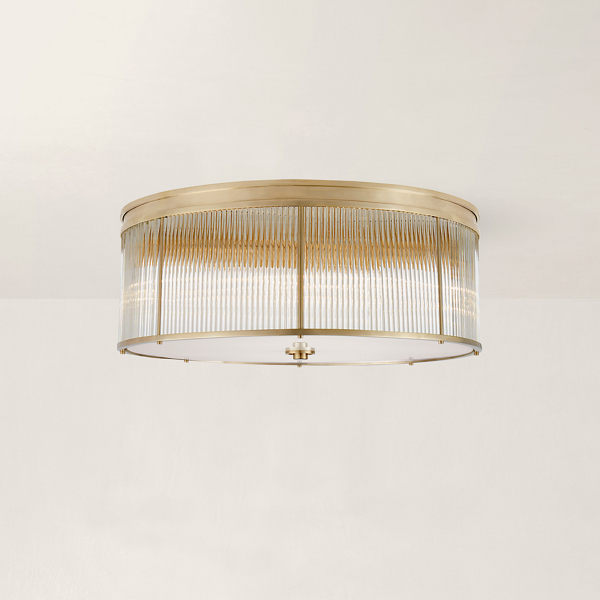 Product
Overall Dimensions

9.25" H x 24" W x 24" D

23.5cm H x 61cm W x 61cm D

Weight

33 lbs.

15kg